Services available for everyone
You can count on our services regardless of the age of the monument, the stone used or the orignal supplier. Everywhere in Montreal, from the North Shore to the South Shore, we will work on location with our state-of-the-art skills and know-how.
Unique works of art
Granite Nadon chooses to do the engraving and lettering work by hand on every new or old funerary monument. Our artists have perfected the technique of sand blasting, chiseling and lettering. They know how to recreate your images, designs or sculptures by giving them an incomparable touch with outstanding and lasting effect.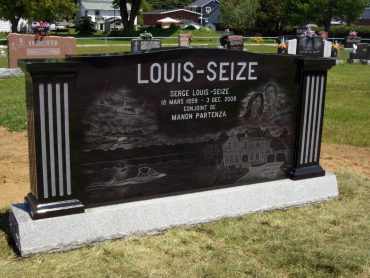 Engraving and lettering
If you wish to have a funerary monument engraved, our artists put their talent at your service. We have the equipment and the expertise to offer you results up to your expectations. With every font at our disposal we can reproduce any lettering. The work is done with respect to the previous engraving, to guaranty a consistent and perfect finish.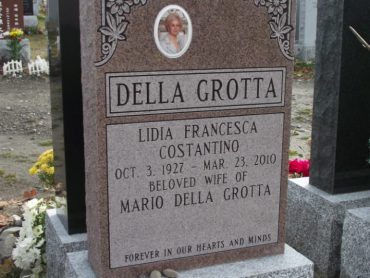 Porcelain portrait
The porcelain portrait is a reproduction of a colour or black and white picture of your loved one. The medallion obtained by a cooking process is then inserted in the monument. The porcelain portrait goes through the test of time, resisting to the UV exposure and is weather resistant.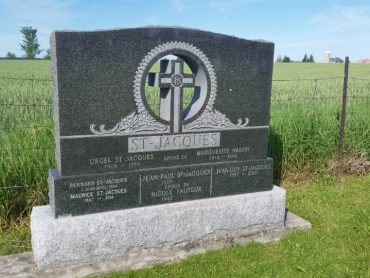 Sub-bases
The sub-base is more and more in demand when there's a lack of space. Added between the monument and its base, it adds space for the engraving of more names. The sub-base is the perfect solution for those wanting to keep their original monument.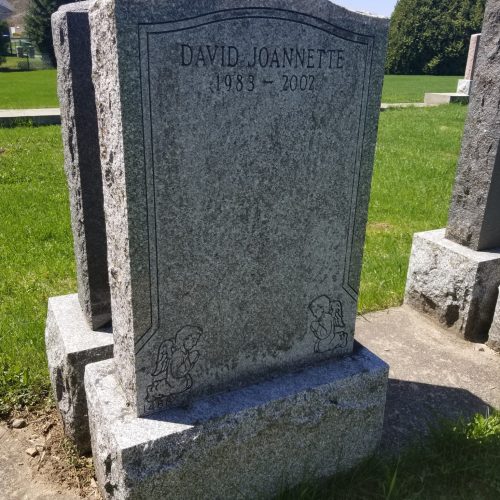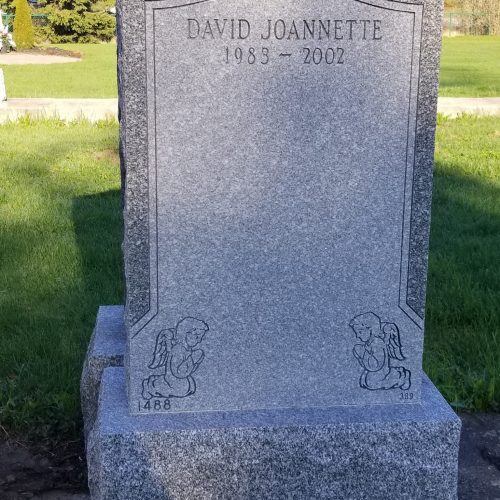 Restoration service
Granite is an everlasting stone which is why it requires so little care. However, traces of time may show. You can count on Granite Nadon's professionalism to return your funerary monument or memorial plaque to it's original splendor.
To restore it, we can:
Clean
Repaint the lettering
Level the monument
Make a new seam
Adapted solutions
Thanks to our large experience of over 25 years, we have many solutions to offer you. Our team can evaluate the work to be done onsite, from the North Shore to the South Shore.